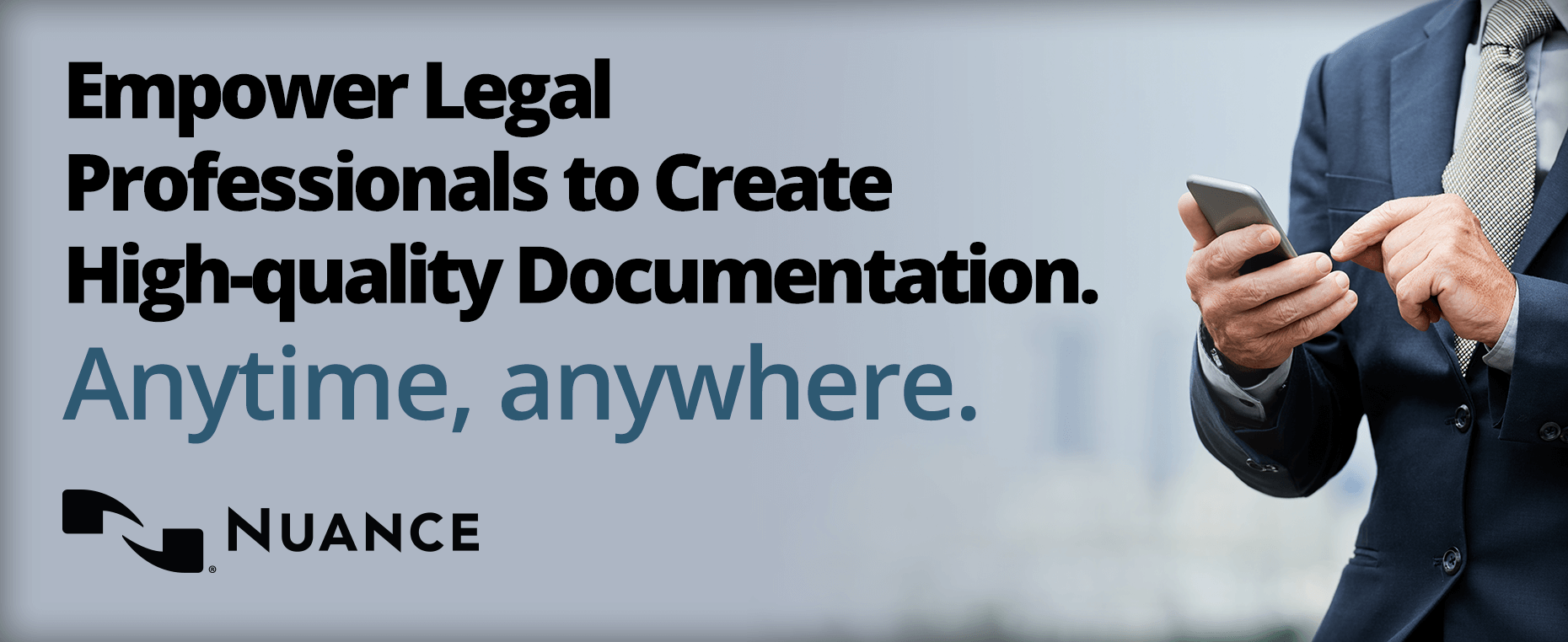 AI-powered, professional grade speech recognition that integrates directly into legal workflows.

Enjoy accurate recognition of legal terms.
Specialized legal vocabulary means professionals can dictate contracts, briefs, or format legal citations and other legal documentation, three times faster than typing, with up to 99% accuracy right from the first use.

Portability to work at any workstation.
Fast, accurate, and portable cloud-based speech recognition across a wide range of Windows devices. The included Dragon Anywhere Mobile app enables legal teams to dictate from virtually anywhere.

Create multi-step commands.
Save time with enhanced step-by-step command creation to execute a series of actions with a single utterance.

Easy to install and maintain.
No complex configurations, one-click installation, and automatic updates mean less work for your IT staff, less hassle for your employees, and users can be up and running within minutes.

No limit on productivity.
Speak as much as you like with no per user limits – attorneys and support staff can stay productive anywhere and focus on the business rather than the technology.

256-Bit encrypted data.
The clients connect to a server component that is installed using 256-bit encryption. Data is fully encrypted in transit and at rest.
Highly scalable and ready-to-use, Dragon Legal Anywhere works across your existing infrastructure of Windows-based devices, including virtualized and remote-access PCs.
The lightweight Windows client application downloads and installs in minutes and provides an encrypted connection to its hosting infrastructure, Microsoft Azure.
Are you looking for a FREE trial of Dragon Legal One?
Just fill out the form below and we'll contact you shortly for your free trial.