Product Description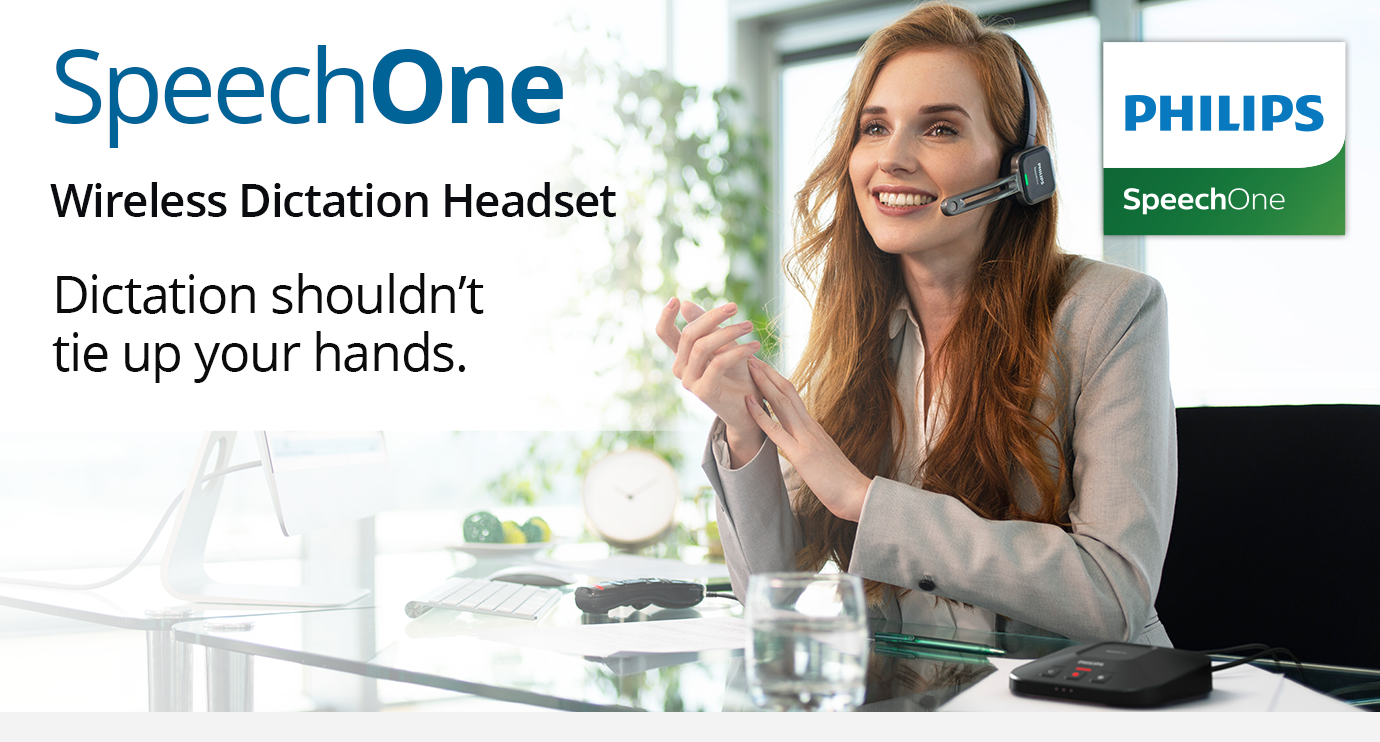 Meet the Philips SpeechOne
The most advanced wireless dictation headset in existence.
Don't Be Tied to Your Desk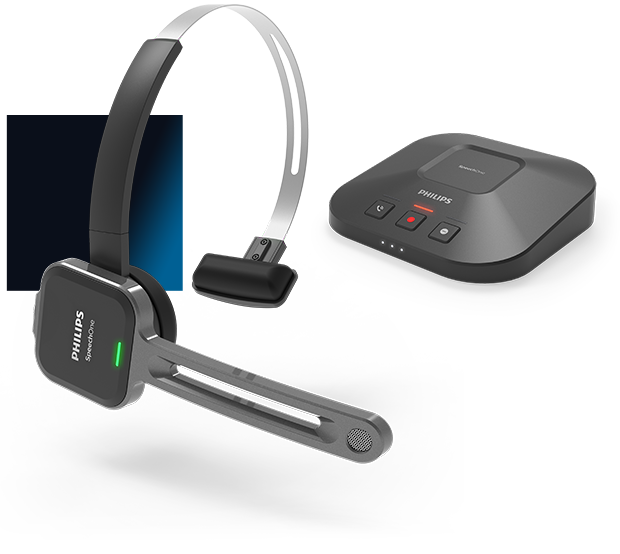 Keep your hands free with this ultra lightweight wireless microphone.
The SpeechOne headset allows you to look through documents and move freely around the room. Hands-free dictation can reduce the inconvenience and fatigue that comes from holding a handheld recorder for an extended time period. The all-day battery life means you can have up to 12 hours of non-stop recording before a charge is needed.
With SpeechOne, you have the freedom to move up to 16 feet (4.9 meters) from your workstation while your recordings are transmitted to your computer. A voice prompt will notify you if you start to move out of the wireless range, ensuring that you get crystal clear recording quality without interruptions.
Comfortable and Easy to Use
SpeechOne has a modern design that is ideal for wearing for extended periods of time.
The 360 degree rotating boom arm allows you to wear the microphone on the left or right ear, and the microphone's position will always be optimal. There is also a neckband that can be attached, if you prefer to keep the top of your head free. Reduce pressure with the included headband attachment to free the temple area and create more space between the head and the device, minimizing sweat and maximizing comfort.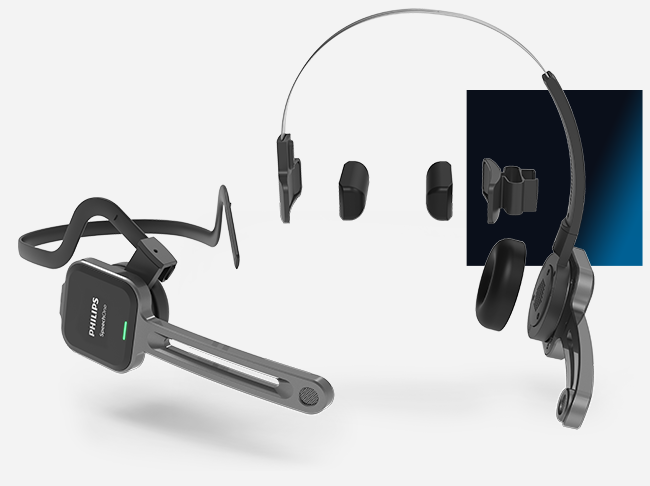 Innovated for Productivity and Efficiency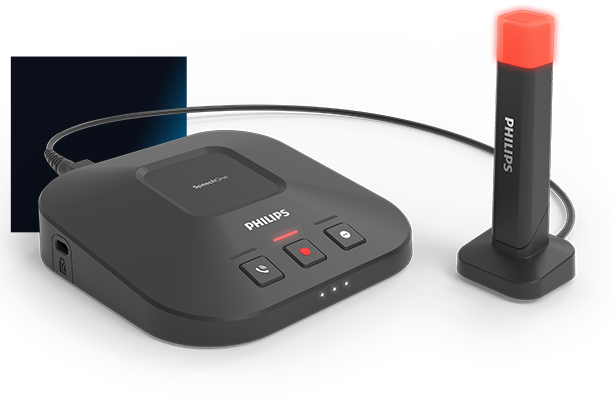 The small and innovative docking station provides wireless charging and easy pairing between your device and the docking station. The magnetic mechanism makes docking the device incredibly easy. Simply snap on the headset for a hassle-free and reliable charge.
The Philips SpeechOne also comes with a unique Status Light that lets your colleagues know when you are busy dictating and should not be interrupted. The light automatically turns red when you are busy dictating and should not be interrupted. Fewer interruptions means more productivity in your day
Wireless SpeechOne Product Highlights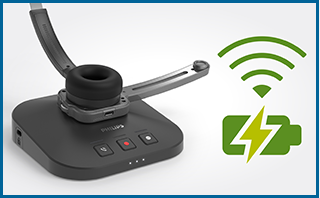 Wireless charging for added convenience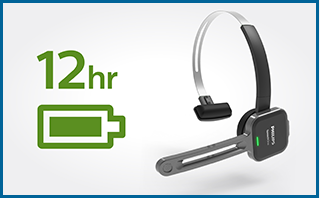 12-hour battery life for continuous dictation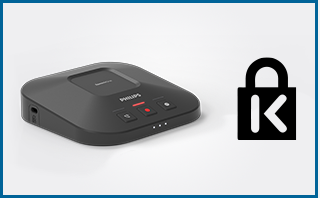 Kensington security slot for theft protection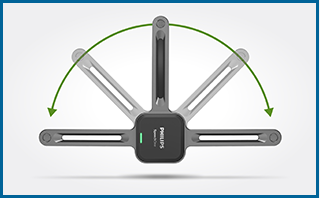 360º microphone boom for optimal dictation
Easy pairing with computers for flexible use over multiple workstations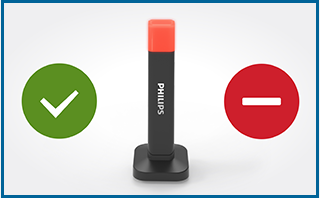 Status light for reducing interruptions and increasing productivity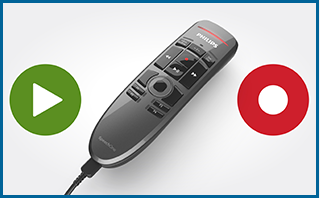 Optional ergonomic handheld remote allows you to control all recording and playback functions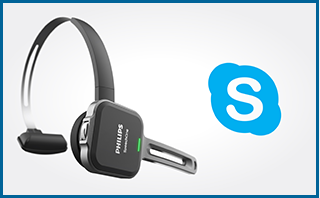 Full control over your dictations and Skype calls for added efficiency

See the SpeechOne in Action for Yourself
Call us today for a demonstration on the latest hands-free technology:
866-554-8877