Product Description
Highlights
Exceptional recording results
Studio-quality microphone for best-in-class speech recognition results
Decoupled free-floating microphone for precise recordings without background noise
Integrated motion sensor mutes microphone when not in use
Wireless for maximum mobility
Patented 100% lossless speech technology for smooth wireless voice recording
Superior docking station for high-speed wireless charging and smart pairing
Long-lasting battery for up to 24 hours of reliable recording time
Designed for convenience
Freely configurable buttons and modes for a personalized device
Wear-free slide switch and push buttons for comfortable operation
Antimicrobial housing and buttons for durable hygienic working
Developed for professionals
Superior touch sensor for integrated mouse function
Hands-free recording for comfortable working
Smart, backwards compatible firmware for extra flexibility
---
Features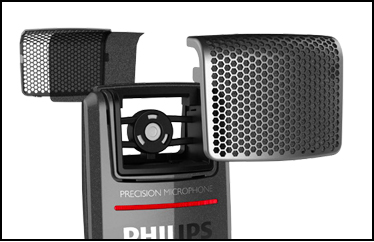 Studio-quality Microphone
The SpeechMike Premium Air comes with a studio-quality microphone and built-in triple layer noise reduction filter for the clearest recordings and the most accurate speech recognition results.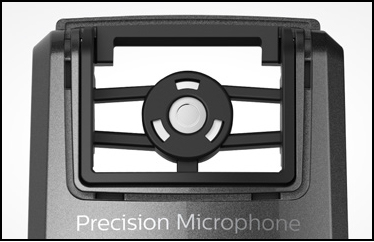 Free-floating Microphone
The free-floating microphone is decoupled from the devices housing, which guarantees that almost no background, touch, click, air or structure-borne noise is recorded.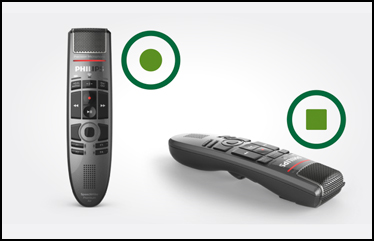 Integrated Motion Sensor
The SpeechMike Premium Air comes with an integrated motion sensor, meaning it can be controlled by the movement of your hand. It detects when it's put on a table, mutes the microphone, and once it is picked up again it unites the microphone.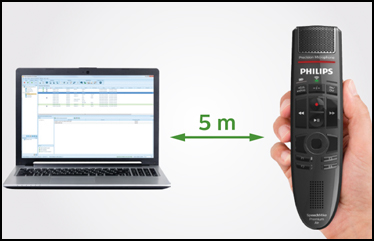 100% Lossless Voice Technology
You can easily move up to 5 meters or 16 feet away from your workstation and your recordings are safely transmitted to your computer in the highest quality, without interruptions.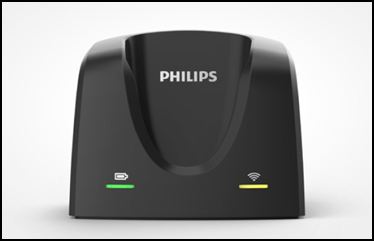 Superior Docking Station
The stable and innovative docking station provides wireless charging and easy pairing between your device and the docking station.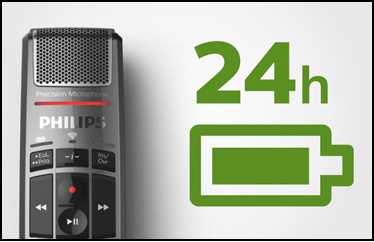 Long Lasting Battery
The powerful built-in high-speed charging Li-ion battery ensures up to 24 hours of reliable recording time.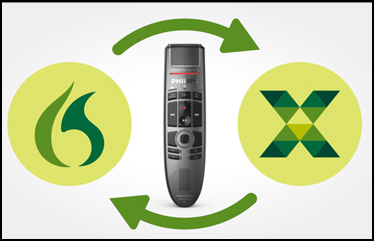 Freely Configurable Keys
You can freely configure the buttons on your device or use the pre-installed Secure Dragon Mode. This mode pre-configures the buttons, optimizing them for use with Dragon Speech Recognition Software.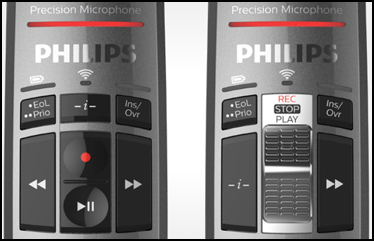 Wear-free Slide Switch and Push Buttons
The SpeechMike Premium Air comes with slide-switch or push-button operation.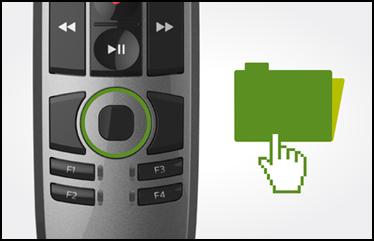 Touch Sensor
The device comes with a dust and dirt resistant touch sensor for superior quality. This allows for easy control and navigation within applications while recording, without having to switch between the mouse and microphone.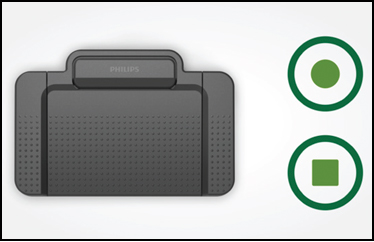 Hands-Free Recording
An option foot control can be connected directly to the docking station for hands-free recording control.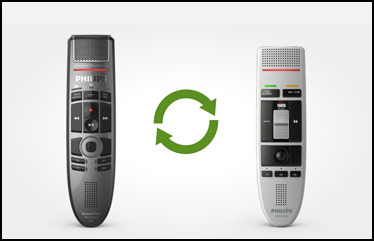 Highly Compatible
Customers can upgrade from their previous SpeechMike model without installing additional software.