SpeechExec Pro Dictation Software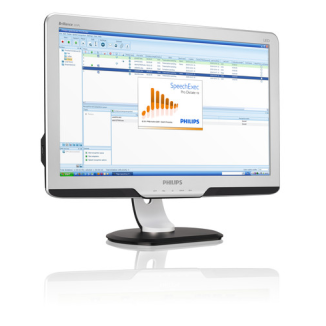 Are your Philips SpeechExec dictation and transcription systems ready for Windows 10?
Upgrade your dictation software to the latest version of SpeechExec for only $99!
GREAT ADVANTAGES – UNBEATABLE PRICE! – State-of-the art user interface. More security features. One click access to the Philips transcription service. Optimized for speech recognition.
EASE OF USE – Philips SpeechExec Pro 8.8 comes with a revised user interface supporting an intuitive and even easier workflow for dictation and transcription users. More comfort: The software is registered through easy web licensing.
HIGHEST DATA SECURITY FOR CONFIDENTIAL JOBS – Version 8.7 ensures highest data security in line with all Philips dictation products. Setting the standard: Your dictations are encrypted with 256 bit in .DSS Pro format.
TRANSCRIPTION MAKES DOCUMENT CREATION A BREEZE – SpeechScribe, the Philips transcription service, is accessible via one click through SpeechExec Pro 8.8 and offers on demand transcription whenever needed.
SEAMLESS SPEECH RECOGNITION INTEGRATION AND WINDOWS 10 SUPPORT – With SpeechExec Pro 8.8 you can enjoy speech recognition through a complete integration of Dragon Naturally Speaking/Dragon Medical and full support for Windows 10. Future proof: With Philips technology you're all set for the future.