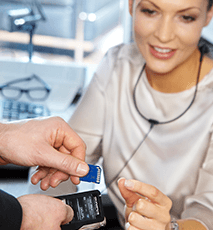 Simple, reliable, flexible and secure. If you need a recorder that's easy to use, dependable, and protects your data, why not try one of the flagship devices from Olympus Professional Dictation. Their improved controls, display, security, and battery life make them the new industry standard in professional dictation.
We're offering our customers a no risk, free 30 Day Trial from the market leader in digital dictation.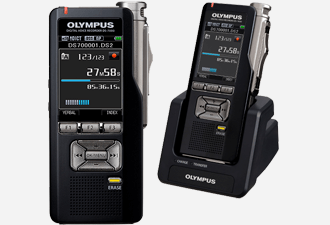 The DS-7000 is an Olympus best-seller. The precision slide-switch is designed for blind, single-hand operation. It's so easy to use that you can navigate and record to the device while focusing on other important tasks.
The DS-7000 produces audio files in both .DSS and .DS2 formats, and is packaged with the CR-15 docking station, which charges the device and facilitates data upload.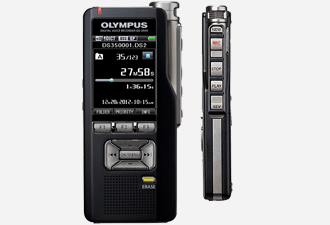 The DS-3500 looks like the DS-7000 but feels different. This recorder features push button controls instead of a precision slide-switch. Additionally, it extends your recording capabilities, allowing you to dictate in four major audio formats: .DSS, .DS2, .WAV and .MP3.
The DS-3500 is packaged with a USB cable for charging and data upload.


Enhanced Security
Device password protection and DSS Pro real-time 128- or 256-bit file encryption makes the DS-7000 or the DS-3500 ideal for workplace environments that deal with sensitive information.
Workflow Integration
The DS-7000 and the DS-3500 are designed to become an essential part of any office's dictation workflow directly out of the box.
The Flexibility You Need
The wide array of functions and accessories makes the DS-7000 and the DS-3500 customizable enough to suit any purpose in any IT environment.
Superior Sound
Both devices have a redesigned, speech-optimized microphone is independently housed for flawless sound reproduction. It offers multiple recording modes, as well as two quality levels.
Easy Transcription
Plug in or dock your device, when used with the Olympus Dictation Module, it starts automatically. This powerful software solution can be configured to download your files and route them to a predetermined destination.
dictaction management
The Olympus Dictation Module is part of the ODMS System, and comes included with both the DS-7000 and DS-3500 professional recorders.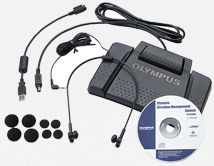 AS-7000 TRANSCRIPTION KIT
The AS-7000 Transcription Kit combines with the DS-7000 digital voice recorder to provide a complete business solution to meet your needs. It is designed to integrate seamlessly into the workflow of any office system. The addition of this system enhances data sharing and distribution of dictations between professionals, office departments, even different office locations.
FEATURES
• Streamlined Workflow
• Organizational Tools
• Playback In Multiple Formats
• Footswitch Control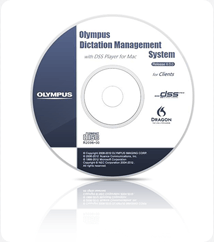 AS-56 WORKGROUP ADMINISTRATION KIT
This workgroup solution provides central administration of authors and transcriptionists, bringing the DS-7000/DS-3500 recorders, the Dictation Module, and the AS-7000 Transcription Kit together under a comprehensive IT management suite.
The AS-56 provides full control over user preferences and license provisioning, and enables you to regulate software/firmware updates across the enterprise. It is the go-to solution for a managed environment, allowing your IT team to follow best practices in multi-user scenarios.
WHY WE LOVE THE AS-56
• Avoid Desktop Installations
• Access a User Key for Simple Installation of Client Software • Enable Central Managment of Multiple Users via Administrative Control Settings
• Share Software Updates and Lock Settings to Help Standardize Your Workflowhide
• Take Advantage of Server Installation and Server-Client Workflows


Terms and Conditions:
The 30-day free trial will be implemented by an authorized professional audio partner. By accepting these terms and conditions I agree to send the product(s) back after the 30 day trial expires. I further agree that any returned goods will be undamaged, saleable condition in original manufacture cartons. The returned goods will be sent back at your expense. I acknowledge that any software provided will be removed from my computer with the license option deactivated. If the device(s) have not been sent back within the 30 days, I agree to receive an invoice for the applicable device(s) at the agreed upon price with the Olympus partner.